Written by: Kimberlee Model, posted: 2021-11-04, last modified: 2022-05-08. Tags: bicycle, I Made a Thing, transportation.
---
Back in April I saw a bike frame on craigslist which really caught my eye. It was a 1994 Bontrager road lite.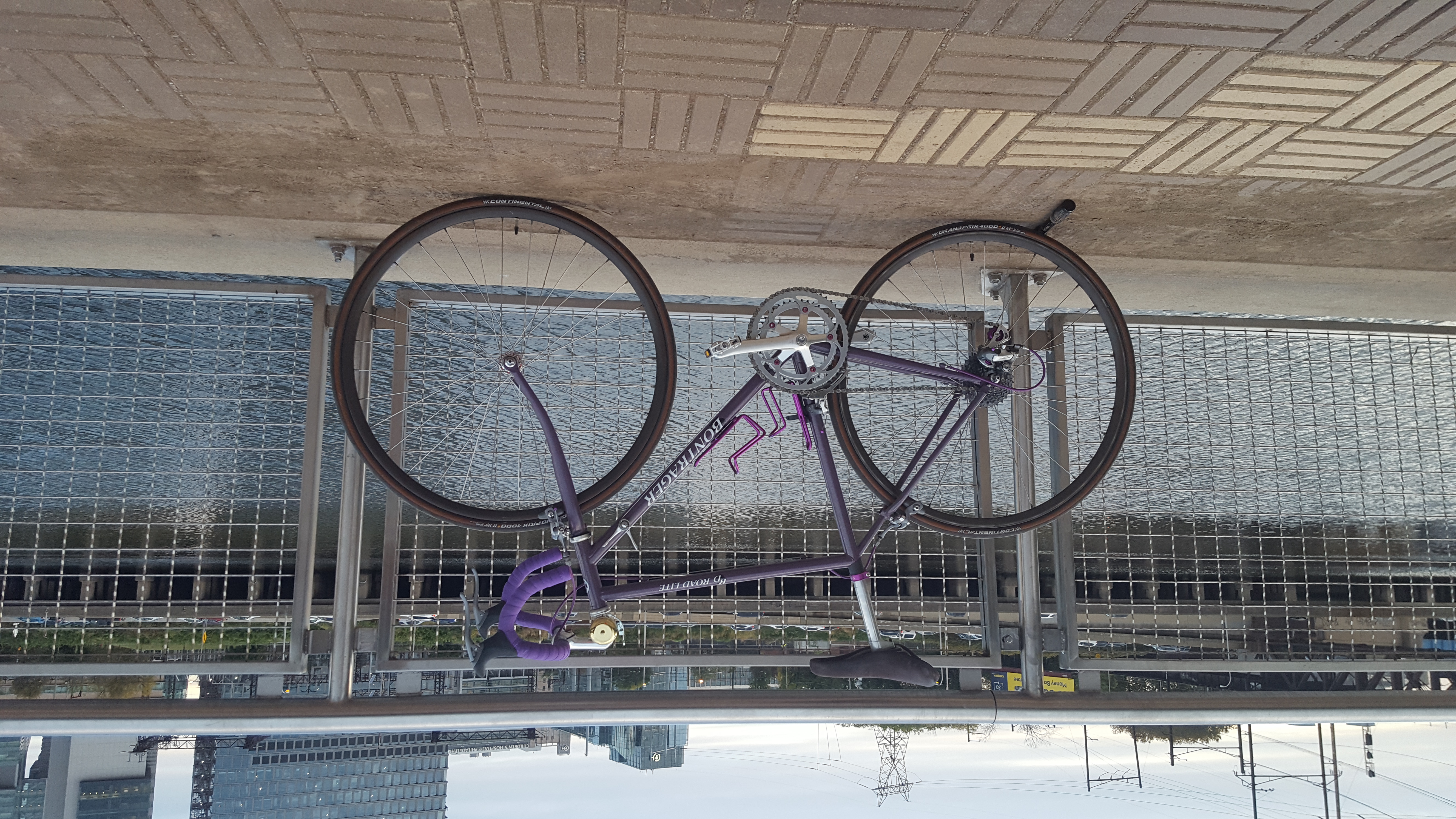 I, for one, didn't know until then that Bontrager ever manufactured bike frames. Certainly that they made wheels, tires, etc. but I'd never seen a bontrager frame and it really caught my eye. A few days later I borrowed my brother's subaru and drove out to meet the seller. The frame didn't look like it was in great condition, a chipped and fading paint, rust spots in a few places, and it had a quill stem stuck in it. But it was absolutely beautiful. every weld on it was gorgeous, and the extra gussets at some of the joints were absolutely intriguing.
(Fair warning, this post is download intensive)